Trials Bike Tee Shits
The Hell Team have teamed up with the Tee Shirt Mill to create some new Tee designs, and a greater range available to everyone.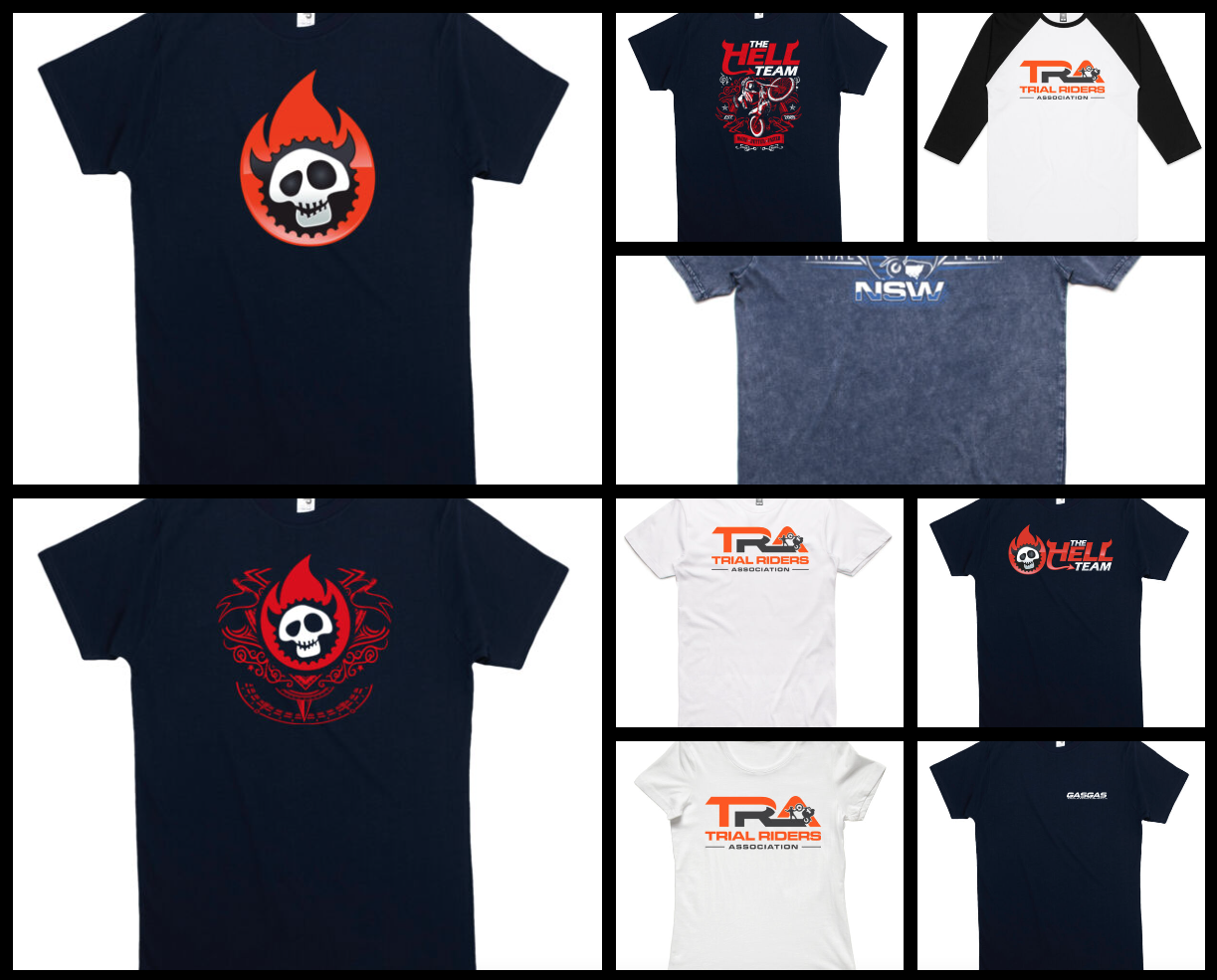 The Mill will custom print your shirts to our design and get them to you pronto! Check out all the current stuff here by clicking on the Link below. We will be adding new stuff regularly.