Uses for odd bits of cardboard in the workshop - Issue 34!
Author: Paul Arnott Date Posted:3 July 2012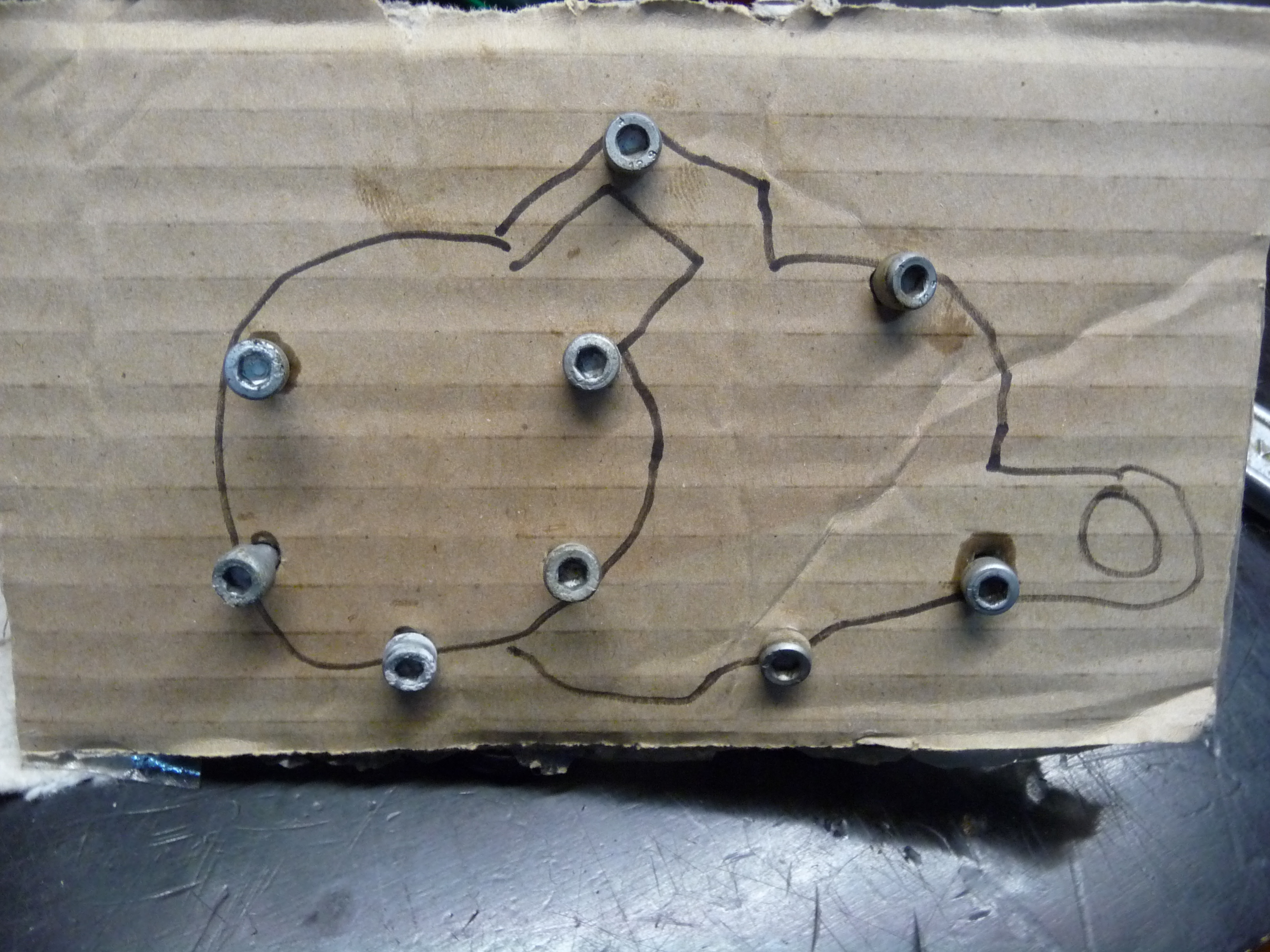 Just a handy tip, when pulling a motor down (especially ones with a lot of different length bolts), grab a scrap of cardboard and do a quick sketch of the engine case (or what ever part you are working on), then stab the bolts through in the appropriate places.
It keeps the bolts from going walkies, and It makes re-assembly a whole lot less frustrating.
Anybody know what this one is? Useful things to do with plastic bags coming soon..........!