Gas Gas TXT-E first ride
Author: Paul Arnott Date Posted:19 September 2012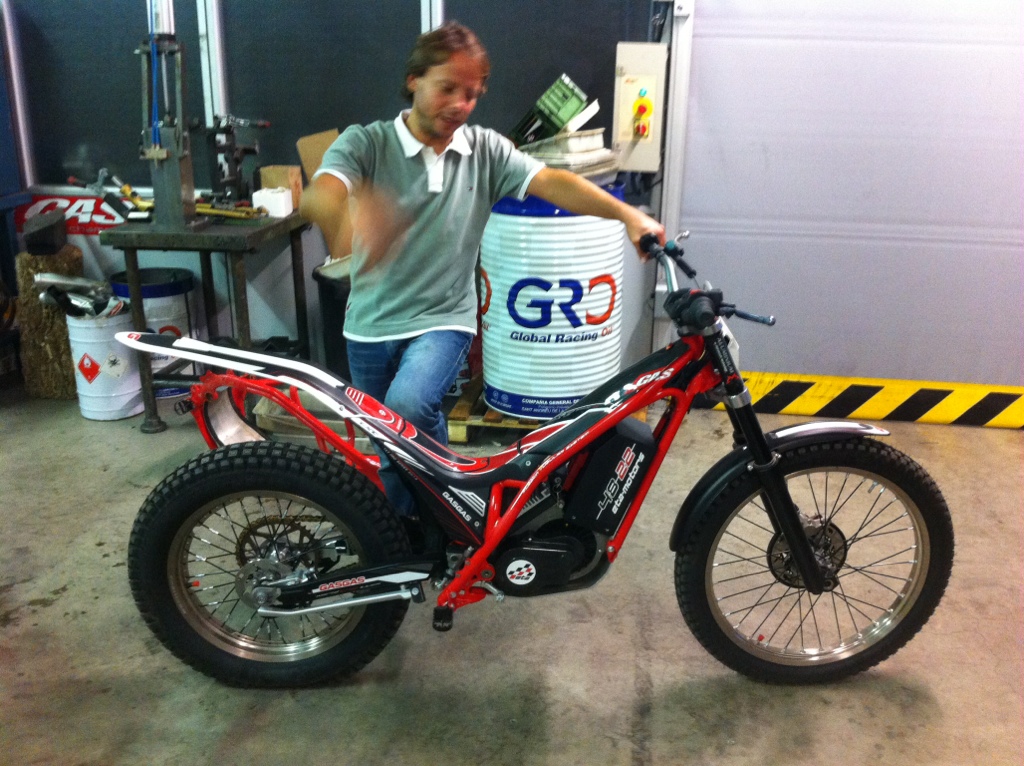 David Martinez - Gas Gas International Sales Manager and the TXT-E.
Just had a ride of the new Gas Gas TXT-E electric trials bike at GG HQ in Girona, Spain.
This is going to be awesome. It was a little strange at first not hearing ANYTHING as you twist the throttle and take off, but it didn't take long. The finish is superb, and it looks great. The battery is really easy to get in and out of the cradle, and uses a universal Anderson type plug.
They have a clutch control as well as regular throttle speed control, and also an individual rotary pot motor controller that governs max speed (who the @£$% wants that)! It's all mounted in the current TXT Pro rolling chassis with all the good bits!
I have one being shipped ASAP, so we should see it travelling with our September 2013 Pro bikes.