Traction Rules!
Author: Paul Arnott Date Posted:25 March 2013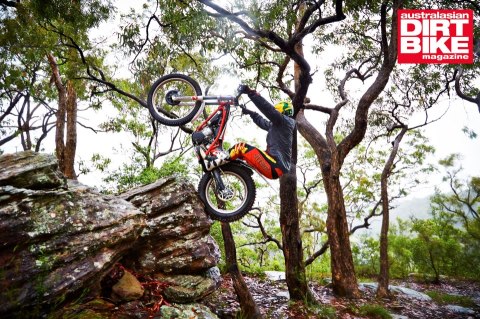 Kyle Middleton aboard the Gas Gas Motos 2013 TXT Pro 280 demo.
Kyle Middleton and Kristie McKinnon feature in the upcoming issue of ADB. Josh Evans shot some great images in what could only be described as woeful conditions - It chucked it down all day! It was a miracle all the camera gear survived it was that sodden. Check out the next issue of Australian Dirt Bike. There is also a great video link to some footage Josh shot...... It's really neat, and amazing to see an area that is usually so dry just flowing hard - waterfalls and all!