Friday night... Halley
Author: Paul Arnott Date Posted:17 August 2015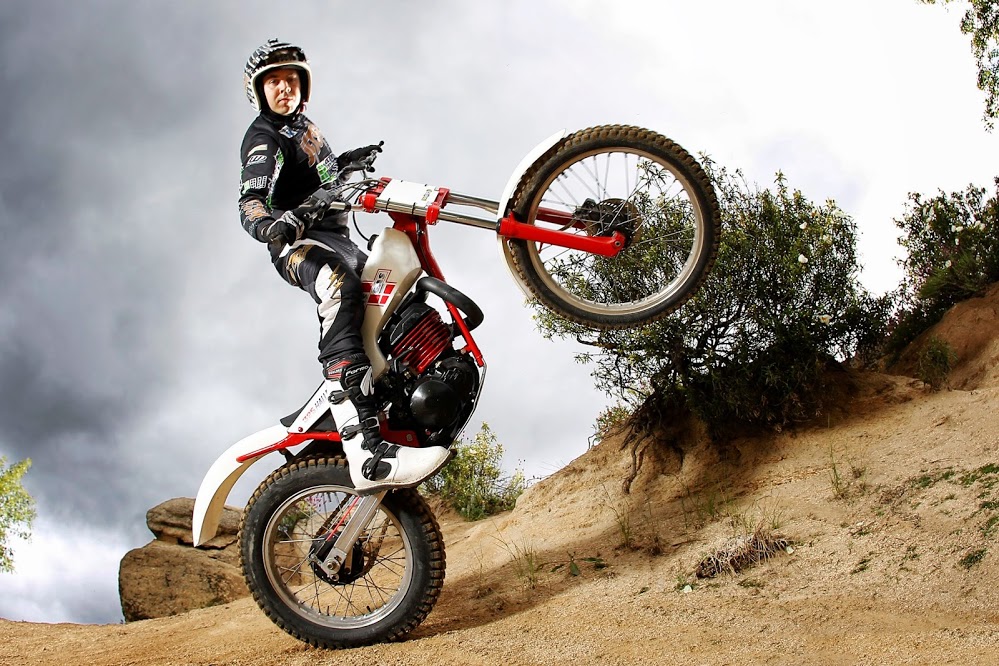 Australian titles coming up and the trials community has been trying to get the Air Cooled Mono class going for a few years with little success.
Our mate Darryl Boorer has been inspiring a few of us to get the old girls out for a romp, and so Friday Night was fettle time on the Gas Gas Halley 327 (1986).
Looks good, and runs really nicely. Only mods have been footpegs, heavier rear spring, and some better front brakes for the weekend. The original Gremica calipers and Master cylinder were a bit sad.
Allan Phillipson will be riding it for Gas Gas, and we wish him a fault free, and fun weekend. It looks like a pretty competitive class.