7 good reasons why every motorcyclist should own a trials bike
Author: Paul Arnott Date Posted:12 May 2017
Here's an article lifted from BikeSales.com.au (check out the direct link at the bottom of the page). Words by Kelly Buckley.
---
We've all thought of it, but how many of us have actually done it? Here are eight very good arguments why you should stop dreaming and start doing.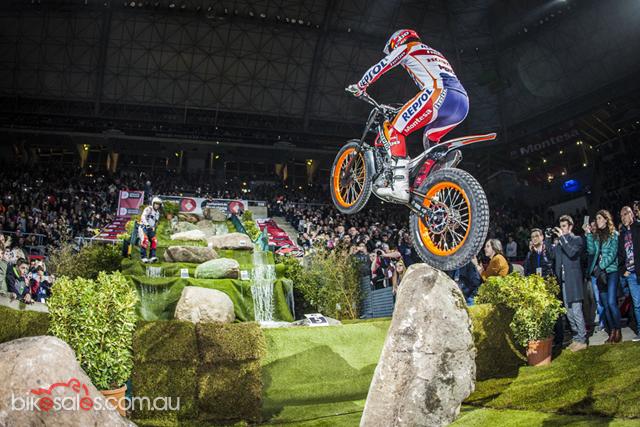 1. It'll make you a better rider Whether it's adventure-style trials riding, observed trials or just popping around your backyard, the throttle, clutch and brake control demanded by a trials bike are all skills that will transfer to your road (and dirt) bike and make you a smoother and more confident rider. A lot of top level road (and off-road) racers will train on a trials bike because not only does it carry slightly less risk with its slower speeds, but the feel you gain of what and why the bike is doing beneath you — you can't sit down and relax, remember — as well as improving balance and control while refining your basic skills, is second to none.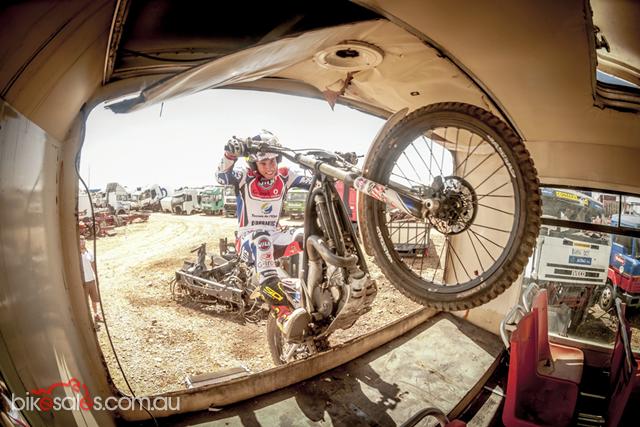 2. They're way more fun than a gym
Believe it or not, trials bikes are bloody hard work. Not least because you can't sit down. Whenever you're moving, you're standing on the pegs moving and bouncing the bike with your legs, and the core strength you need for the slow-speed balance is as good as any gym session. Hopping over obstacles, balancing along a log or climbing a steep embankment requires way more input than just throttle and, depending on your fitness level, an hour or so on a trials bike will leave you sweating, puffing and with more than a few sore muscles.
3. They're quiet
The low-revving and low-compression nature of trials bikes means your lawn mower probably makes more noise. In a time when off-road riders are copping more and more flack for noise and destruction, even in approved riding areas, there are plenty of people popping around their back yards and local areas and not annoying anybody. Of course the Oset electric trials bikes for kids are even quieter and they're a great way to build really important skills for future road (and off-road) riders.
4. They're cheap to run and maintain
Whether it's a two- or four-stroke trials bike you own, the very minimalist nature of them makes them comparatively inexpensive to own. The low power outputs means your chain and sprockets aren't going to need replacing as often as other off-road competition machines and they're designed to crash, so the chances of picking up an expensive crash repair bill is relatively low, too. A trials bike's fuel tank averages around the two litre mark and lasts a surprisingly long time because of the amount of time the engine remains at idle while you're sizing up an obstacle.
5. A set of tyres will last forever At least it will feel like forever compared to your sticky sportsbike rubber. Multi-time Aussie trials champ Kale Reed told me that even when he was running regular adventure trials courses on the Gold Coast hinterland, he was only replacing his rear tyre once every 12 months. If the ridiculously talented Reed is replacing his hoops that rarely, then the average Joe will be replacing theirs even more so.
6. All you need is a backyard The thing with the slow-speed tight-spaces manoeuvrability of trials bikes is that you don't need much more than an average size backyard to have heaps of fun. Set up a small obstacle course which includes something to balance along, something to navigate around and a thing or two to pop on and over and that is pretty much your day off sorted. The other half will be pleased that you didn't leave the house and the neighbours won't even complain about the noise. It's win-win.
7. They hold their value Unlike in parts of Europe, where trials bikes are a dime-a-dozen due to their popularity, trials bikes are a little bit harder to come by here in Oz. And while that might seem like a negative point at first, what it means for the trials-bike owner is you're generally not going to lose too much money if and when the time comes to move the bike on. Of course there'll be more depreciation if you purchased a brand-new bike in the first place, but look after your 15-year-old 250cc and it's not unusual to move it on for what you paid for it a couple of years later. Now, if there was ever a fail-proof argument to convince the better half that you need another bike, there it is!
LINK to Bikesales article Words by Kelly Buckley.