1979 Honda TL200RII
Author: Paul Arnott Date Posted:19 September 2018
This is a fantastic example of rare works Honda built competition Trials bike. The 1979 Honda RSC developed TL200RII (not to be confused with the later production TLR200) Frame number TL200RF-2125 Engine number RS200TE-2209 In 1979 Honda's Racing Service Corporation (the forerunner to HRC) built a very limited run of the TL200RII Competition Trial bikes purely for competition use. Like the other Honda RSC hand built bikes the RS200T and RS220T this bike was produced in very small quantities (360 units white colour and 150 red colour).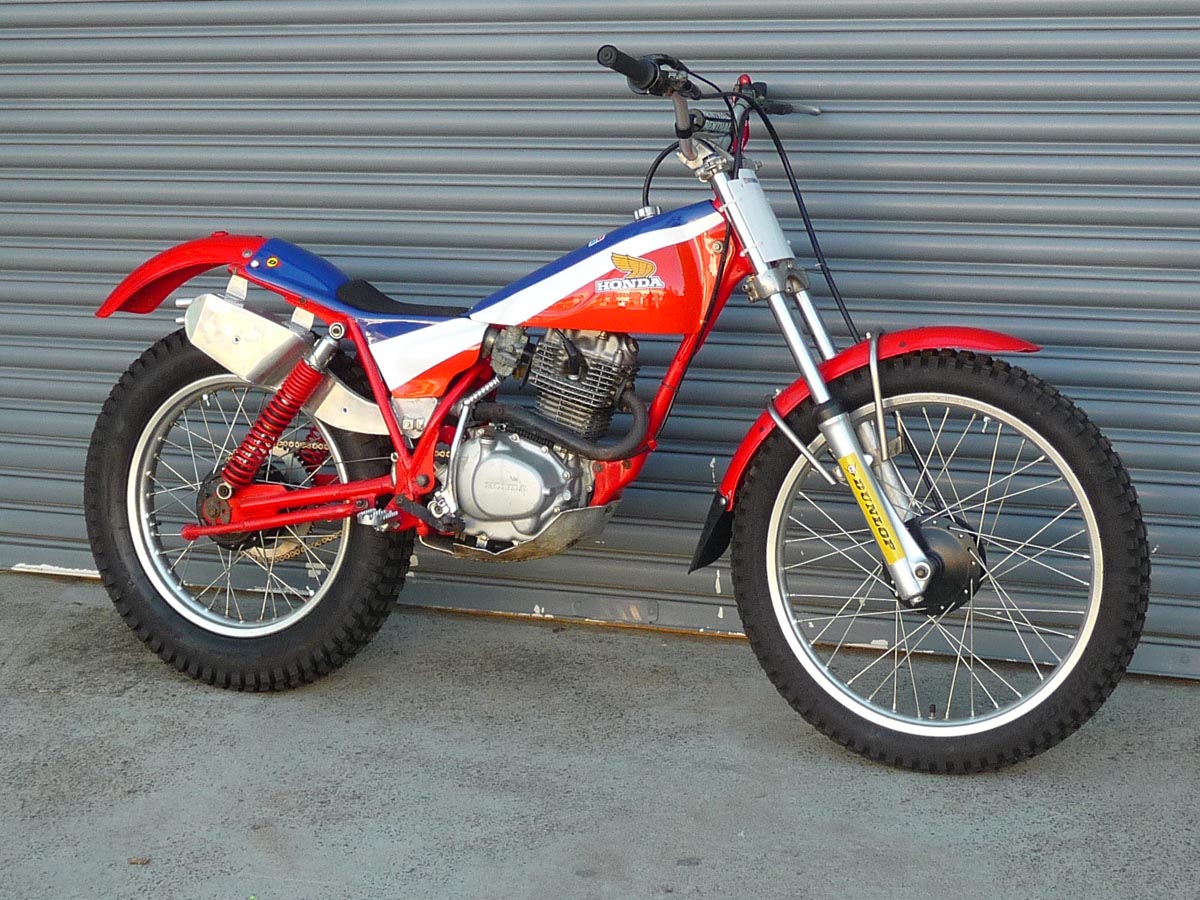 The first RSC trial bike was the Honda TL200R, (again not the production TLR200) and was the beginning of the dynasty of nice and competitive 200cc RSC Honda trials bikes. This first model started using the TL125cc engine (no CDI yet) upgraded to 200cc. In 1979 they produced this second model the TL200RII. (not to be confused with the production TLR200 of later years). Frame numbers began from number TL200RF-2001. The engine number on the crankcase began with the RS letters. TL200RII had a tubular diamond steel swing arm that later was replaced for the right-angled aluminium one on the RS200T. The engine was painted silver grey. Front forks were Showa 31mm diameter. This engine is was derived from the venerable Honda XL125. It was developed by RSC Japan to 197,74cc . First equipped with CDI at camshaft with 1.59 Kg/m maximum torque at 4.000rpm We recently acquired this fine example out of Japan. It's frame number is TL200RF-2125 and it has just fabulous classic Honda trials lines.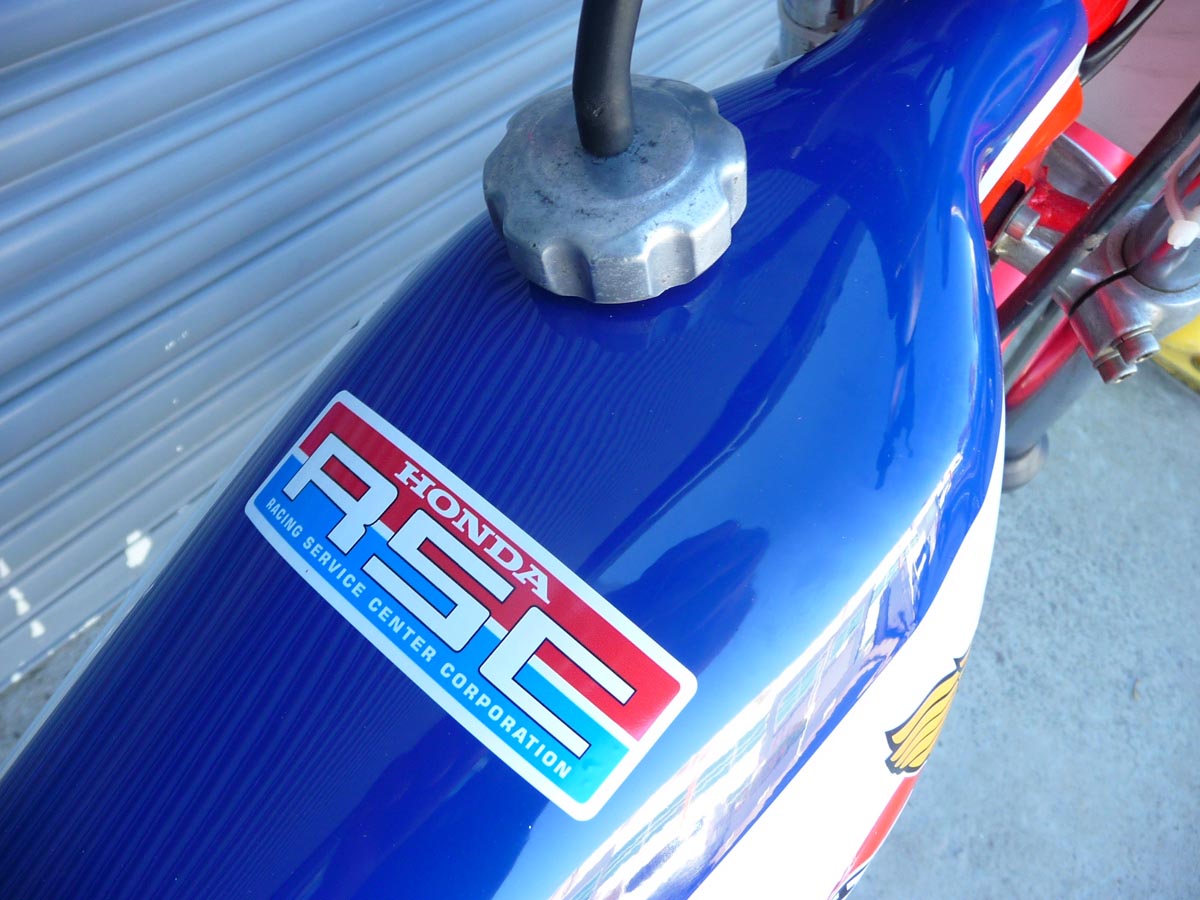 Painted in classic Honda Racing red, white and blue, it just looks amazing, and shows why Honda and the RSC/HRC division went on to win so many World Trials events and Championships. This is the genesis of a line of bikes that were truely dominant four stroke trials machines.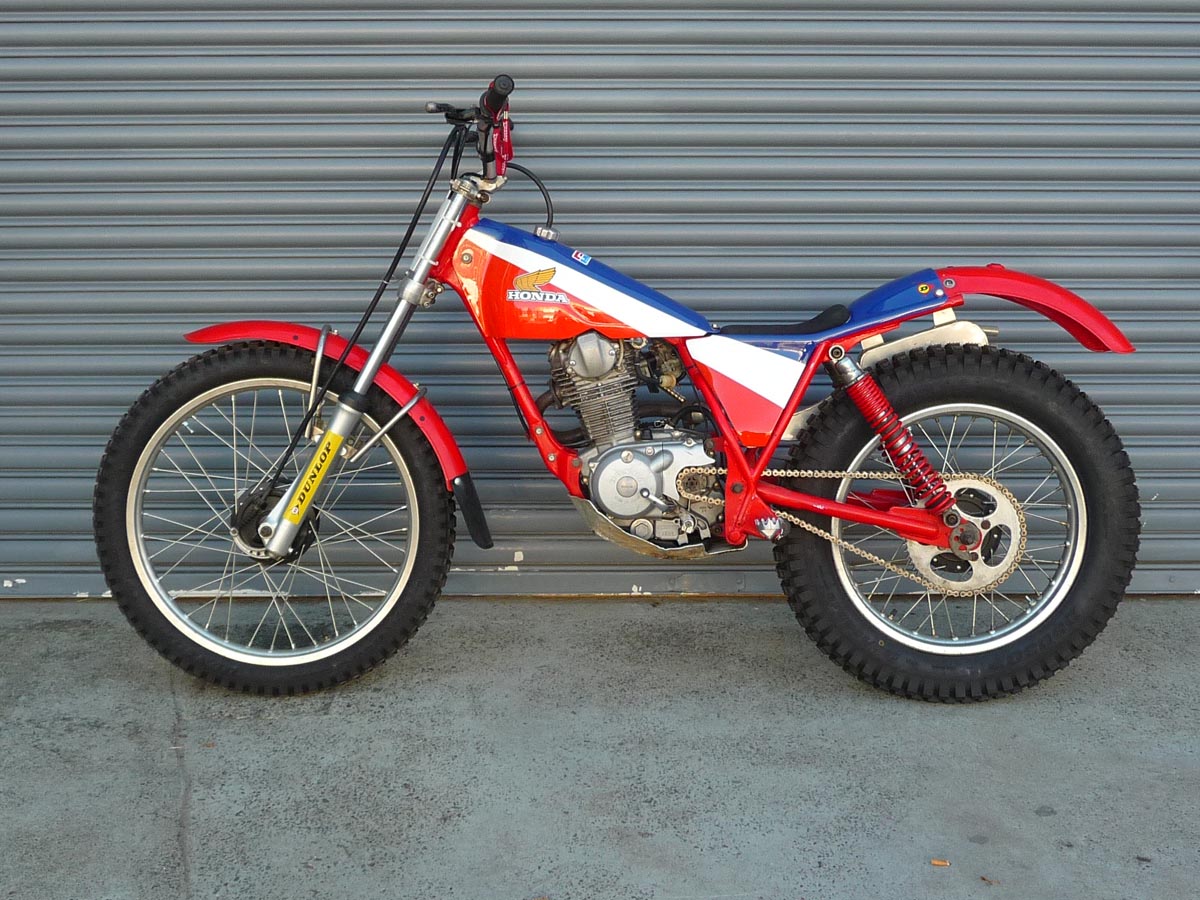 The Hell Team have made this bike available for sale. We can ship globally and are happy to crate and freight this bike to any destination. It has new tyres front and back, fresh oils and filters. New modern style footpegs (originals included in sale). This bike would make a fine addition to any trial enthusiasts collection, and is an important part of Honda's Trial development and history. $8000.00 ONO We can crate and freight bikes globally.