Trials "How To" Videos with Dougie Lampkin
Date Posted:8 October 2022
Let's be honest – trials tutorials can sometimes be boring, so avoiding that normal kind of format when this series was made was top of the list of requirements.
With twelve World titles and thirteen Scottish Six Days victories – Jitsie ambassador Dougie Lampkin needs no further introduction. Over his thirty-year career Dougie has ridden every type of terrain and section that you can imagine, which makes him more than qualified to take up the role of being the ultimate professor of trial. Willing and ready to share both his skill and knowledge Dougie went on the search for the perfect pupil.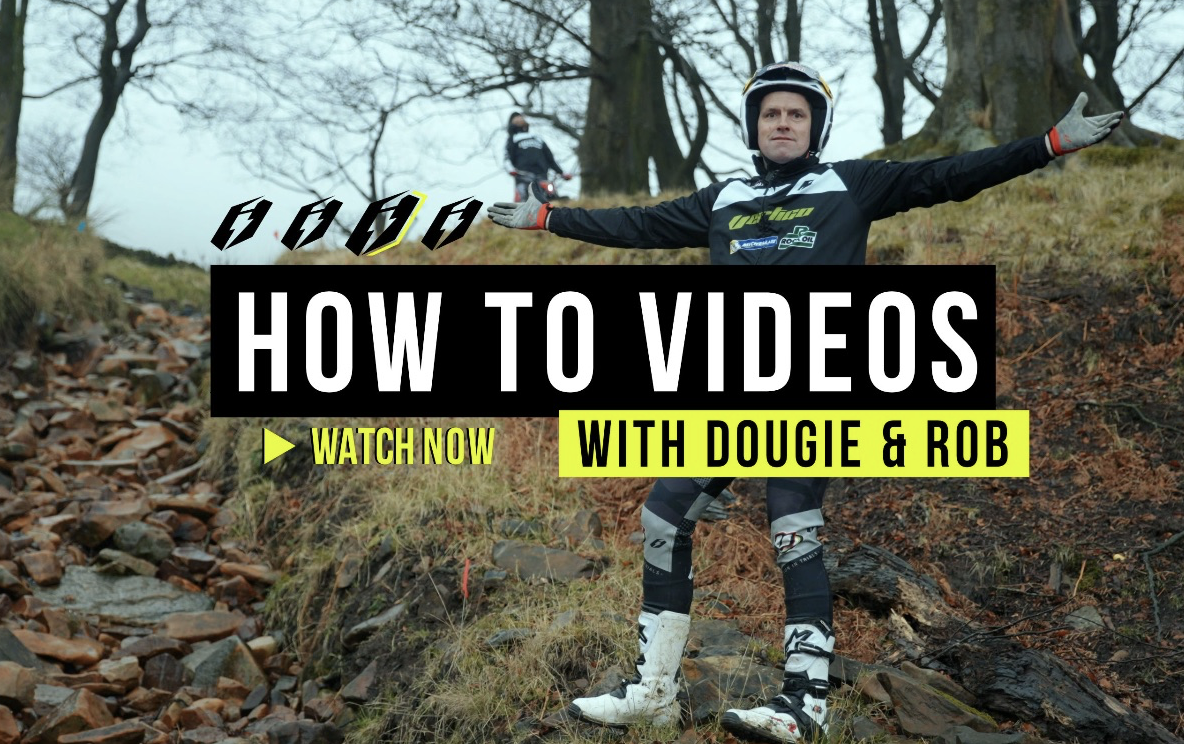 Perhaps better known in the World of MTB than trials, Rob Warner is more than capable when it comes to twisting the throttle and controlling the clutch. Rob made his name in the mountain bike scene by becoming the first British rider to win a round of the UCI MTB World Cup in 1996 and taking three UK titles. In more recent years along with his trialing exploits Rob has become the voice of downhill MTB much due to his unharnessed passion and unique commentating style.
So, take Dougie and Rob and put them in trials paradise at the incredible Inch Perfect venue in northern England and you have all the ingredients in place for some fun learning and a series of tutorials, the likes of which have never been seen before. Who knew learning could be so hilarious?
---
Leave a comment